The school of the sisters of Charity serves as both school and orphanage.  It is located in Baskinta surrounded by snow peaks and farming communities.  Sheep, goats, and apple season are main sources of income. As most parochial and private schools, the school of St. Vincent, the nuns of charity in Baskinta is hurting financially and on the verge of break due to both the Ministry of Education inability to fulfill its financial commitments to the schools in a timely manner and the parents' inability to meet the increases in tuition triggered by government's salary raises last year. For 2018, eighteen students have been awarded tuition aid in face to face meetings with parents at the school.
KG and elementary students at Baskinta celebrating end of year and Father's Day.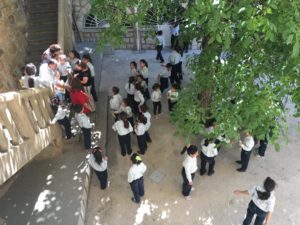 Baskinta students in playground.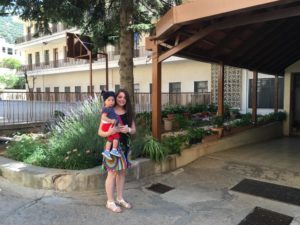 St. Vincent, Baskinta welcomes you.
Below are some of our beneficiaries.